Date 12.10.2023
The Brandenburg Summer Evening: A successful day full of encounters!
Last week it finally happened – the Brandenburg Summer Evening took place again after a three-year break from Corona!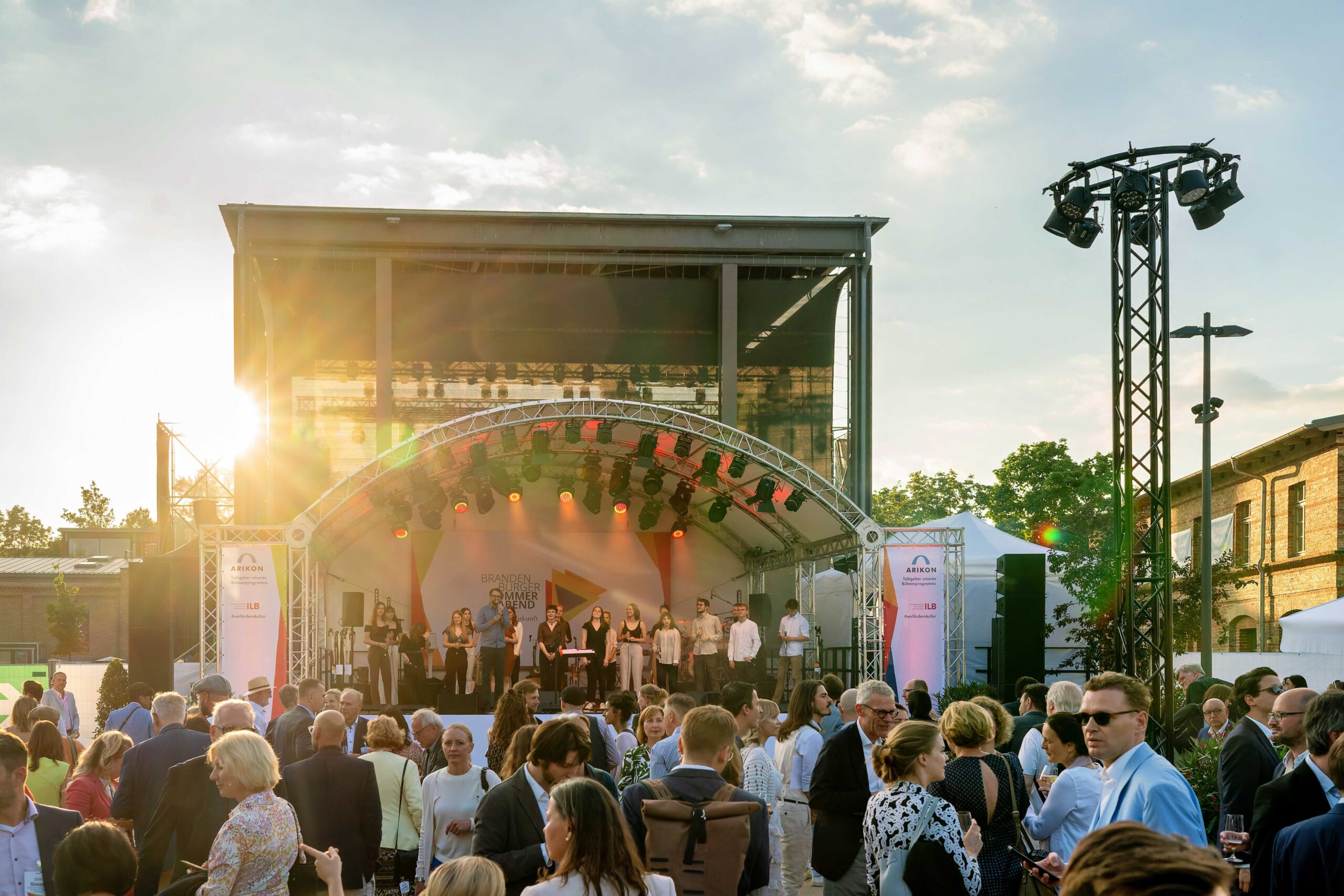 With great anticipation we made our way to Potsdam to experience an unforgettable evening. In bright sunshine and best mood we reached the venue directly at the Tiefen See. We set up our stand in no time at all and chilled the drinks. We were not only there as visitors, but also as partners to inform about the BBF Group and Phoxi Energy. As the area slowly filled up, our anticipation increased, because the summer evening promised a lot of exciting conversations and new acquaintances.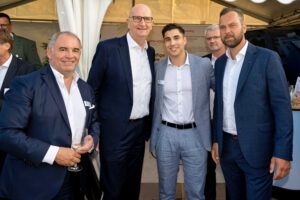 The atmosphere was simply fantastic! Everywhere there were exciting and inspiring conversations, regional delicacies and even live music. At our booth, we met numerous interesting people from politics, business, culture and many other areas and were able to bring them a little closer to our vision.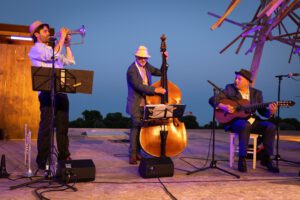 We were especially happy about the visit of the Prime Minister Woidtke and the State Secretary Fischer. They took the time to visit us and talk to us about our projects. Our stand was very popular! The reason for this was, besides good French food and wine, especially our variety of urban development projects, as well as our achievements in the field of renewable energy. Time flew by, and finally the event ended with an impressive fireworks display. It was the perfect ending to a truly exciting and successful evening.
The Brandenburg Summer Evening was a great opportunity for us not only to inform the visitors, but also to meet many interesting personalities and have a great time together. We would like to thank all interested parties, the organizers and especially the Fraunhofer Institute once again.