Structural engineering: About us
Building construction in Berlin and Brandenburg
Trust as a foundation.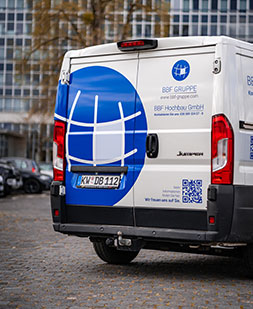 In 2021, the former structural engineering company Dahmeland Bau GmbH was successfully integrated into the BBF Group. This ensured the succession of the building construction company, which had already existed for 20 years, and its further development in the coming decades. Since then, building construction projects on land and under our own planning have also been regularly implemented by the BBF Group.
We are particularly proud of the acquisition of regular customers and many new clients. Behind this success is an ever-growing team of master craftsmen, engineers and experienced journeymen on our construction sites.
We attach great importance to quality instead of quantity
Solid management coupled with good technical knowledge, but also diligence and trustworthiness are the foundations of our trade.
Today, with our specialized staff of more than 25 employees and many subcontractors of many years' standing, we are easily able to realize objects or individual order sizes up to the double-digit million range. However, small and medium-sized orders in particular remain the most important basis. Our customers appreciate our wide range of services, which helps them save time, nerves and money.
We remain successful in meeting all current requirements by keeping our knowledge and expertise up to date through continuous training in our in-house service areas as well as in construction law. In addition, we are a member of Fachgemeinschaft Bau Berlin und Brandenburg e.V.