Gardening and landscaping: About us
CREATING GREEN LIVING SPACES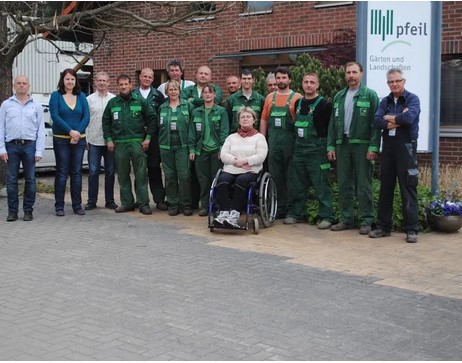 In the field of gardening and landscaping, the BBF Group can name Gebrüder Pfeil Garten- und Landschaftsbau GmbH as its partner as a result of the company merger.
The modern and ambitious specialized enterprise established itself in November 1991 in Grünheide. Consistently satisfied customers in the public as well as in the private sector and a thereby constantly growing order situation, required in the middle of the 90's a firm extension, so that the enterprise moved as a pioneer into the GVZ – Freienbrink. Today, Gebrüder Pfeil employs 29 people, 6 of them women, and the future skilled workers are trained by the company itself.
The employees ensure a professionally high-quality and speedy completion of the commissioned work. We are particularly proud of the successful networking of the competent office staff with the executing skilled workers on the respective construction site.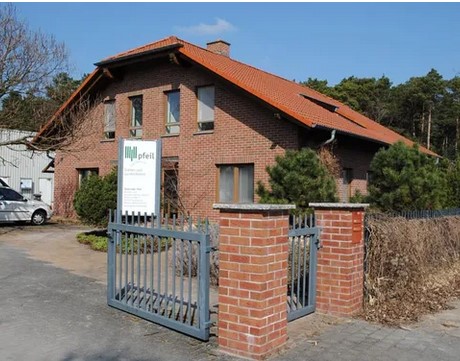 Our fully comprehensive operational equipment with, among others, 6 wheel loaders, 4 excavators, 5 trucks and 3 transporters, vibratory plates and small machines of all performance classes enable optimal construction site technology to realize each project promptly and effectively.
We are a long-standing recognized specialist company and member of the professional association gardening and landscaping Berlin-Brandenburg.
Gardening current this month? Click here!