MAKE A CAREER

WITH THE BBF GROUP!
We are the BBF GROUP, a social association of several medium-sized companies from the greater Berlin-Brandenburg area. We are active in various locations and in different industries – including real estate, construction, health and care.
BBF AS EMPLOYER
Come and join us!
We are currently supported by more than 100 skilled employees. Due to our continuing growth we are regularly looking for new employees. We are sure to be able to offer you a suitable career opportunity.
To our current job offers
6 very good reasons why you should join us:
4-day week or great work-life balance
Diverse career opportunities
Career change possible at any time
Company-funded further training
Guaranteed employment after graduation
100% equal working environment
OUR CAREER OPPORTUNITIES - AS DIVERSE AS OUR AREAS OF RESPONSIBILITY: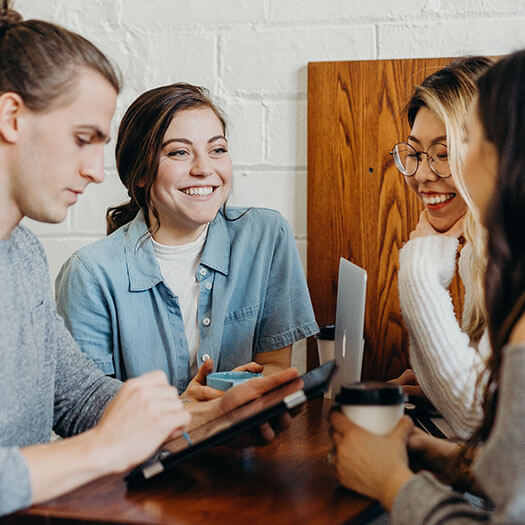 Internship and trainee:
Still undecided about what career path you want to take? It doesn't matter if it's a student internship, a compulsory internship during your studies or a trainee for professional orientation after graduation: Everything is possible with us!
Experience our variety of activities around planning, building, supervising, managing and marketing and become part of the everyday business life within the BBF GROUP. Send us your speculative application with your concrete ideas about your desired field of activity and the time period that suits you.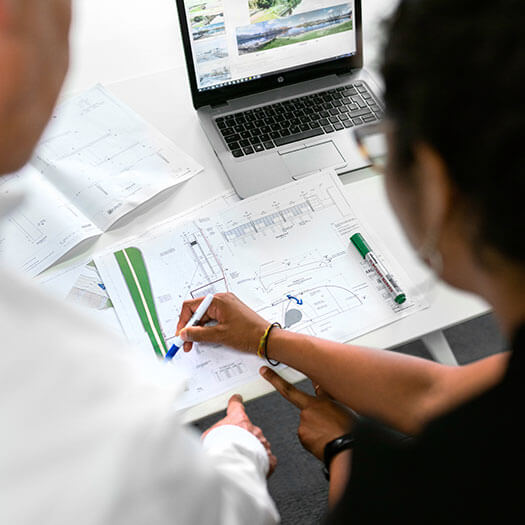 Working students, dual students and legal traineeship:
If you want to study soon or are already in the middle of your studies, you will also fit in well with us. As a student trainee, you can directly apply your knowledge from your studies and at the same time learn how the practice works.
We also offer dual studies in various fields, such as civil engineering, real estate management or marketing communications. You can also complete a traineeship in our legal department.
For this, too, use the opportunity of a speculative application or simply contact us directly at personal@bbf-gruppe.com.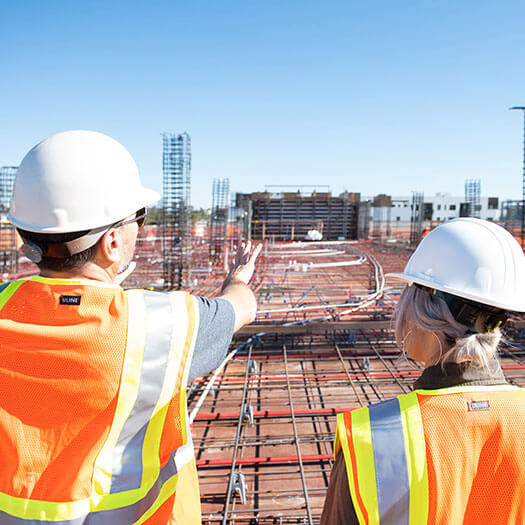 Training:
Training skilled workers is our corporate mission. Whether you are interested in building construction, civil engineering, building services engineering, office management or nursing care, we can offer you an apprenticeship in a friendly environment, with good conditions and a secure future. Because we guarantee you a permanent position after you have successfully completed your training.
For more information on our apprenticeship program, open our careers page and apply with just a few clicks.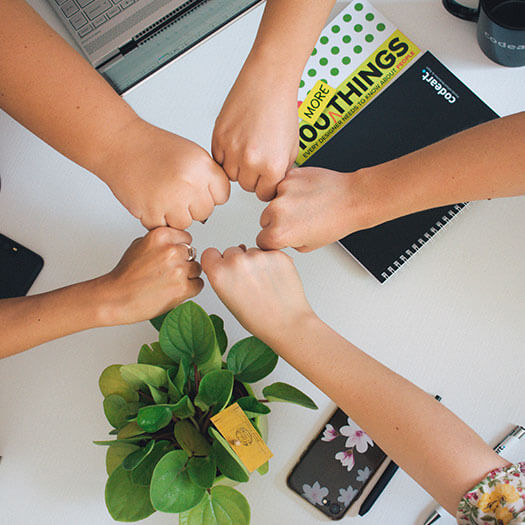 Career starters, specialists and career changers:
You have completed your training and / or your studies and are now looking for a start in a company that focuses on the long term and innovation? Then the BBF GROUP is the right place for you – because we also create new positions when needed!
But you are not only welcome as a career starter or career changer, especially professionals we make an attractive offer. Is a 4-day week, in addition to an above-average salary, the right argument to win you over to our group of companies? We look forward to receiving your application at: https://bbf-projekt-gmbh.jobs.personio.de/