Date 12.10.2023
Running together, having fun and strengthening team spirit.
We participated with great pleasure in the 11th Adlershof company relay race. We entered two mixed teams to strengthen our team spirit, test our athletic ambition and, above all, have a lot of fun.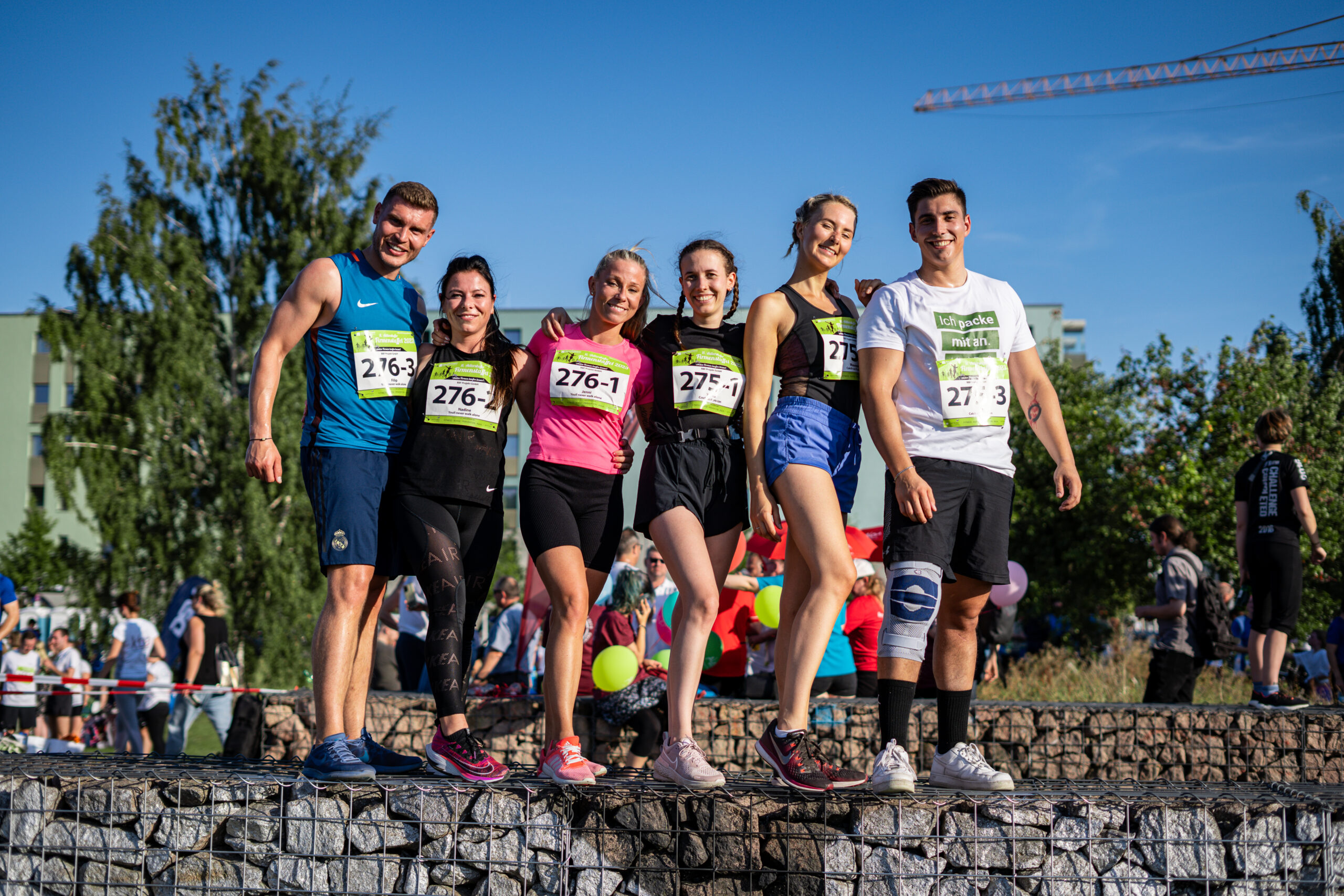 The teams, each of which consisted of three runners and had to cover a total distance of 9.7 kilometers, i.e. 3 x 2.9 kilometers, were all highly motivated despite the summer temperatures.
With great determination and with the goal in mind, we gave our best. After an intense run, our teams finished in 44th and 86th place, a great achievement that we are proud of! We strongly cheered each other on and were able to set personal best times in some cases.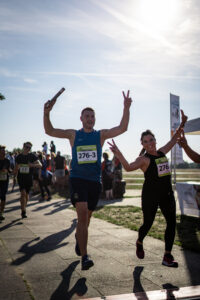 The company relay race was not only a sporting competition, but also offered valuable insights for our team: team building is important and can be quite simple, because the shared experience strengthened our team cohesion and we were able to create new shared memories. We learned that teamwork doesn't have to be complicated – it often starts with common goals and efforts.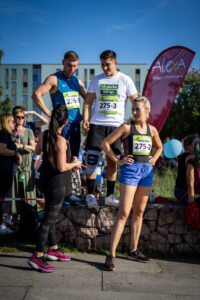 Besides, running is great for clearing your head. The fresh air and physical activity of running helped us to leave the stress of everyday life and work behind and also to get away from our desks for a while. It was a welcome change and a break from the daily office routine. In addition, there were more than 900 other runners on site who also wanted to run their laps as fast as possible. The excitement and ambition of competing with other teams ultimately drove us to peak performance. Once again, we realized that spending time with colleagues can be a lot of fun. The company run allowed us to get to know our colleagues better in an informal atmosphere. We laughed, supported each other and created memories that go far beyond the run. Now, a few days later, the sore muscles are already forgotten and we are full of anticipation for next year.
All in all, the 11th Adlershof Company Relay was a great experience for us from the BBF Group, which not only awakened our athletic ambition, but also strengthened our cooperation and team spirit.