Date 12.10.2023
New residential and commercial building in Berlin-Pankow: Our project Schäferstege
Current building construction project in Berlin-Pankow – our residential and commercial building in Schäferstege.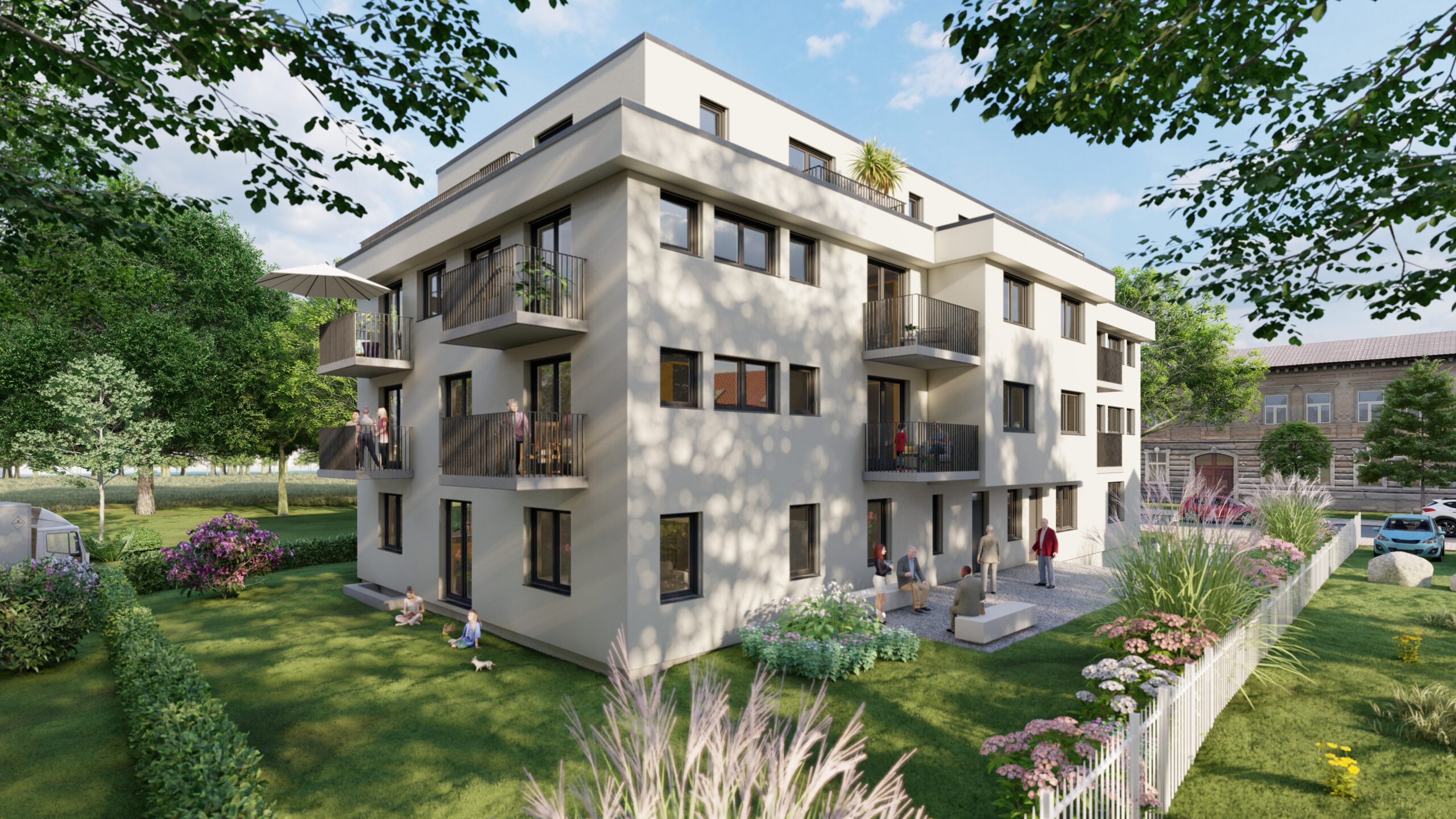 Today we would like to introduce you to our current project in Berlin Pankow, where we focus on innovative ideas and concepts. In November last year the starting signal was given for this project, there we are building a residential and commercial building including underground parking. On approx. 790 m² of living space, 6 residential units will be built according to the latest standards. In addition, a commercial unit with an area of approx. 300 m² will be built in the new building. The underground car park with a floor area of approx. 680 m² will also offer enough space for the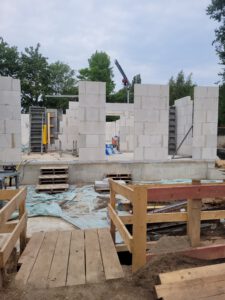 vehicles of residents and visitors. The new building will extend over 4 floors without the underground garage and will enchant residents with balconies and a surrounding roof terrace. The location on the outskirts of Berlin offers many opportunities and an uncomplicated public transport connection.  The district of Pankow is also called green Pankow and has always been a popular residential area, especially among young families. Our property is located in the north-east of Pankow and thus directly on the water. The surrounding area also has everything, from children's playgrounds and sports parks to shopping, cafes and schools, the location offers an ideal starting point for families and businesses.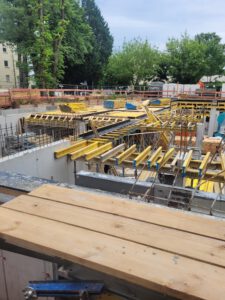 We would like to use this good location also for us and therefore build office space for one of our sister companies from the PIA group on the 300 m² commercial space. PIA stands for "Pflege Ist Alles" and is the name of our new nursing service. This care service will have its office in Schäferstege and another office in the town of Zeuthen in Brandenburg. With this we would like to position ourselves more broadly and also concentrate on social and health aspects. Our employees will work in outpatient care as well as in our nursing homes.
At the moment, however, we are still working intensively on the property in Berlin Pankow, which we expect to complete in the 4th quarter of next year and to let from then on.