Electrical building services: Services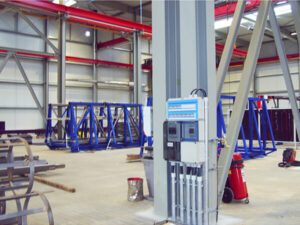 Our services in building and communication technology include lighting technology, energy optimization, lightning protection and grounding systems, cable route construction, smart home systems and building automation. For all these areas we offer of course professional maintenance and repair work.
Lighting technology
The subject of lighting technology ranges from the simple installation of lamps to designer lamps to the planning of individual lighting systems in the home, business and industry. We always pay attention to quality, because these systems are used for decades.
Energy optimization
The goal of energy optimization is to reduce costs. Here there are different ways. On the one hand, this is possible through simple optimization such as modernization of lighting technology to LED technology and lighting controls. On the other hand, energy management systems can be used to influence load profiles in order to reduce costs in the provision of power. Finding and implementing the right solution for you is what we make our business.
Lightning protection & grounding systems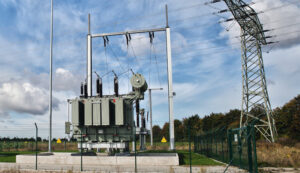 The lightning protection/grounding product area includes products to protect buildings against the mechanical and electrical destruction caused by lightning and overvoltage, both the associated risk of fire development and destruction of property.
Cable route construction
Cable tray construction is used in buildings whenever large capacities and/or a complex infrastructure are to be set up, such as in the manufacturing industry or in administrative buildings. Cable trays/conductors, wide-span cable trays, riser trays and mesh cable trays are used for this purpose.
Smart Home Systems / Building Automation
The topic of smart homes is on everyone's lips, causing heated discussions and polarization. The market offers a variety of different solutions.  Available are products for which wiring is necessary or radio solutions that are more suitable as a retrofit.
These systems focus on increasing the quality of living, security and efficient energy use. In smart home systems, lights, buttons and appliances are networked together. These can then be controlled centrally. For example, the command "film" could be used to select a preset lighting mood. The networking of the devices can be realized via different systems by means of cable or radio.
We, as a specialized company, clarify the following topics with you in a planning meeting:
 Energy consumption via a room control system that accesses heating, lighting and blind control systems
Comfort via centralized automatic and time-dependent control of e.g. blinds, light scenes and temperature control
Security for the building via centralized smoke and fire alarm as well as alarm system
The aim of the meeting is to determine your needs and find the optimal technical solution for you. It is also important to use technology that is expandable and compatible with other manufacturers. Good examples are KNX systems or the smart home system of the company Loxone, where the operation via a smartphone or tablet is only an additional option.  In this context, the conversion of the home is done step by step, since the installation for a smart home is more complex than for a conventional house construction. However, it is always favorable to plan the basic installation before construction.
We will work with you to find a future-proof solution that meets your needs.
For all our areas we offer of course professional maintenance and servicing.