Date 03.04.2023
Job fair
Last March, the Job Fair Berlin took place for the ninth time and we as BBF Group were there for the third time. This renowned fair is exactly the right place for people who want to find out about current job, training and further education as well as study offers on the regional job market or who want to apply directly.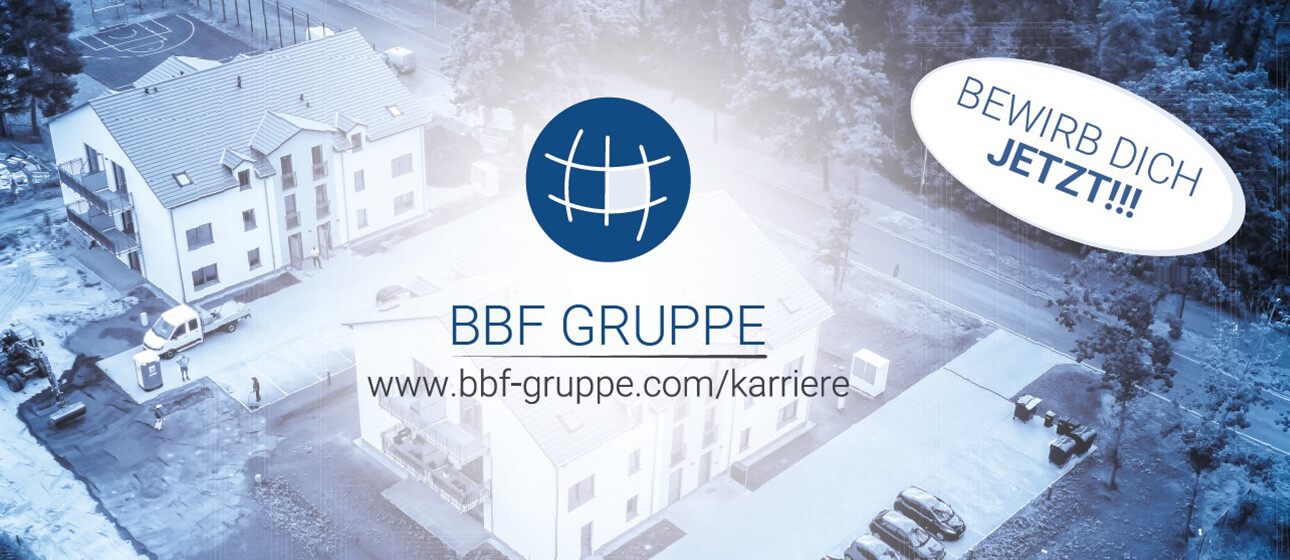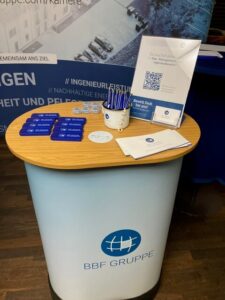 This fair offers a wide range of exhibitors. From universities and authorities to institutes and regional companies, everything is represented. For employers, a fair like this offers many advantages. We were able to meet potential applicants in person and get an impression beyond the resume. The same applies the other way around, of course, visitors can get a direct impression of the employers and can learn more about the jobs and the working atmosphere in initially non-binding conversations.
For our employees, who represented BBF on this Saturday, the fair already started a few weeks before. In the days before, there was a lot of activity in the office to design flyers, goodies and the booth and to prepare it logistically.
On the day of the trade fair, we had to get up early to bring everything to the Olympic Stadium and start setting up there on time.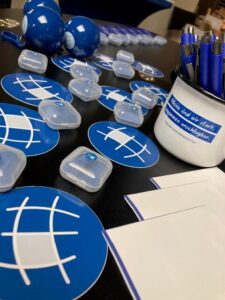 And then it all started. The fair opened its doors and we were able to get in touch with many interested people. We were especially interested in communicating the BBF Group's line-up and our values. We are sure that there is something for everyone and so we could appear self-confident and dynamic. Also our booth including flyers, goodies and business cards attracted attention. In addition, we had an ace up our sleeve: our QR code. By scanning the code, visitors were taken directly to the website with our job vacancies and could apply immediately or take another look at our entire range of jobs.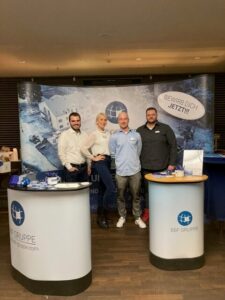 The audience of the fair was mixed, just like our job offers. Whether you are an apprentice, student, employee or manager, we have the right job for everyone.
After all the flyers were distributed and the fair was slowly coming to an end, it was time to dismantle everything, stow it in the car and then head back to Adlershof.
The Job Fair Berlin 2023 was a great pleasure for us as exhibitors and gave us an important insight into the current job market. For next year we are already full of energy and new ideas and who knows, maybe one or the other will be standing with us behind the booth and no longer as an interested party in front of it.